Elizabeth Simcoe, York (Toronto) from 1793-1796.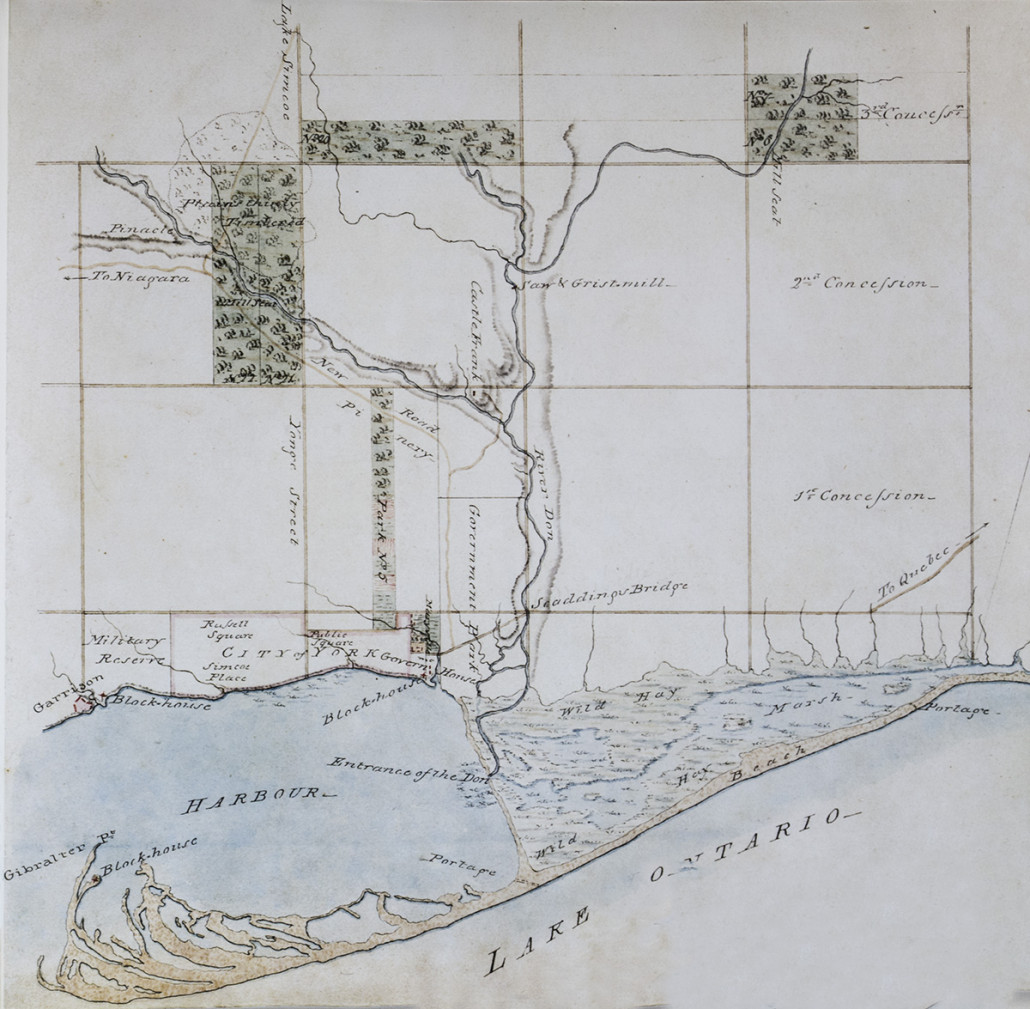 In my last term of university I made it into the class "Toronto, from Wilderness to Metropolis," and it changed the way I see my home. After walking out into the city after every class I felt like I knew it a little better. I began to notice nuances of the past I had never known of, and this caused a deeper appreciation for the spaces that I occupy. It's humbling to realize what it took for things to become what they are today and it allows you to place yourself in context.
We learned about Elizabeth Simcoe and her husband John Graves Simcoe. There once were native settlements, and unsuccessful French forts on this site, but it was Simcoe who founded York, which would become the city of Toronto we know today. Elizabeth, his wife, was highly educated, and avidly documented her adventures from England to the new world. She was a skilled artist and writer and is celebrated by historians for what she has left us of Canada's beginnings. Her sketches and paintings are some of the first images we have of this land before it was developed, and I was drawn to them immediately. After reading her diary, I knew I wanted to explore the areas she had written about 220 years before.
The most fascinating changes the city has seen are definitely in our relationship to the water. The Toronto Peninsula, which once had the healthiest sands in the country, is now the Toronto Island. The Don River used to run its own course until we straightened it.  Fort York, which once sat right at the water's edge, now sits up within the city because of infill. Once I started revisiting these locations to shoot them, little hints of the past I was learning about began to show themselves, like the muddiness still at Fort York. As I lined up Elizabeth's watercolours with the city that exists here today, I began to realize the past is never far.
< See these changes for yourself using this interactive map. 
Special thanks to Dr. Ross Fair and Iain Cameron for their guidance throughout the project and for their time.